A law firm for
change makers.
Clarkson is a public interest law firm. Founded in 2014, our team is made up of experienced trial lawyers, paralegals, law clerks, and litigation support specialists who share an unwavering belief in the law as an integral part of society's checks and balances, and the power of everyday citizens coming together to create change and improve lives.

Justice means more to us than just recovering monetary damages. The people we represent are an essential part of establishing precedents and policies that help protect countless others. Their participation makes society safer and fairer for everyone.


We are guided by a strong moral compass and a commitment to doing the right thing. We embody honesty, fairness, and justice in everything we do.
We see ourselves in others and work to improve the system for everyone. We're driven by a deeply held belief that every person deserves a voice, dignity, opportunity, and justice.
We push ourselves to innovate, challenge convention, and dream big. We're connected by an underdog spirit and a common belief that there is no obstacle we can't overcome.
At Clarkson, getting involved with our communities is one of the most important ways we live our belief that what helps one helps all. And a sense of community starts with showing up. Our team members are active volunteers with nonprofits and charitable organizations throughout Los Angeles such as the Venice Family Clinic for Children and Heal the Bay.​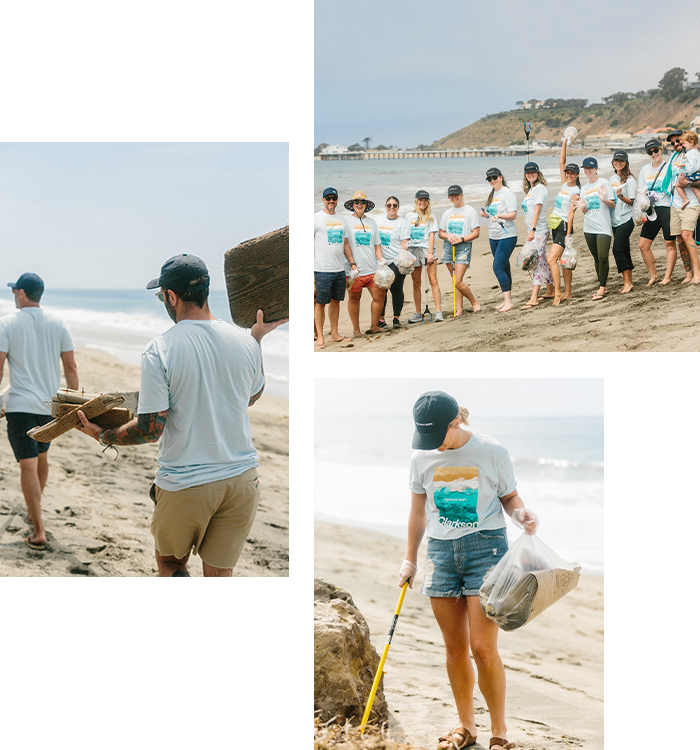 Clarkson gives me the opportunity to champion a cause that's important to me—not only for my own benefit, but for the benefit of others just like me. Working with the attorneys here allows me to make a real difference in the world.
—
Phillip White
Our team shares an unwavering belief in the power of people coming together to stand for what is right and enabling change. A single story, a single action, can enable a sea change.